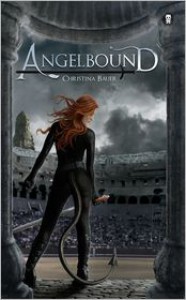 ARC received from Netgalley.

I was a little iffy starting this one. The world building was great, not seen anything like this before. The main character Myla though irritated me. Her sassiness and attitude bordered on childish, except when she was Arena fighting and that was pretty damn cool. I almost DFNed it, but so glad I stuck with it cause it was pretty awesome.

A fantastic plot with lots of twists and turns and a great cast of characters both good guys and bad guys. Even Myla, though still a little annoying turned out to be pretty bad ass and smart. Exciting, full of action and a well plotted romance that wasn't insta love or OTT.

Thank you Netgallley and Ink Monster for approving my request to view the title. Looking forward to the sequel.